The T-Shirt Diner - About - Custom Online T-Shirt Design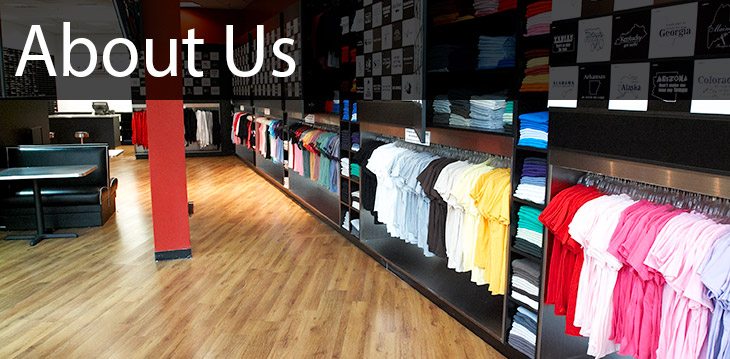 The T-shirt Diner is a custom retail tshirt store. One of the first of its kind. We encompass all aspects of custom printing. We utilize several techniques including screen printing, direct to garment printing, vinyl, flock, metallics and we have more novelty designs than anyone in the market. Watch your design come to life as it is designed by one of our well trained staff. We will work with you, the customer, to create a one of a kind experience. If you are looking to get a full color photograph or a witty one liner, you will find it at the T-Shirt Diner.

The store operates 2 ways:
1) We have over 500 of our own "Off The Wall" designs. These designs come in black and white and are available on any color shirt or style. (new designs released monthly)
2) The Diner also specializes in custom printing. Whether you are looking to add your company logo, a clever phrase or a picture. We can help you create anything you want! No order too small or too big.
If you want to create your own, send us an email to art@thetshirtdiner.com or contact us at our Largo, FL location at 813-920-7665